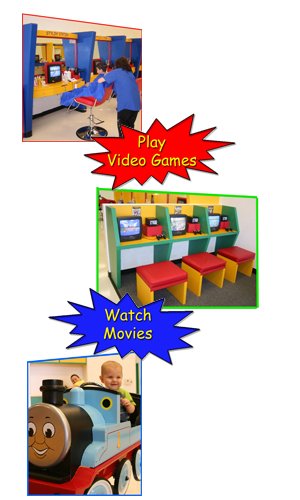 Snips & Clips 4 Kids is truly a salon designed with kids in mind.

We pride ourselves on a positive experience for you and your
family.

Our lobby features a complete train set, video game stations,
and a movie section with plenty of seating.

During the service your child will be entertained with the
option to watch their favorite movie, or play a fun video
game.

Our friendly stylistsí understand your desire to have your
child look his or her best and will pay careful attention to
their needs.